Immigration cases tossed in fallout from high court ruling
Lawyer Interviews
Immigration courts from Boston to Los Angeles have been experiencing fallout from a recent U.S. Supreme Court decision that has caused some deportation orders to be tossed and cases thrown out, bringing more chaos to a system that was already besieged by ballooning dockets and lengthy backlogs.

The little-known ruling addressed what might seem like a narrow procedural issue over how to properly provide notices to immigrants to appear in court for deportation proceedings. But it is having broader implications in immigration courts that are in charge of deciding whether hundreds of thousands of people should be allowed to stay in the United States.

Since the decision was issued in June, immigration attorneys have been asking judges to throw out their clients' cases. Some immigration judges have refused to issue deportation orders for immigrants. And in a recent case in Washington state, a Mexican farmworker had an indictment for illegally re-entering the country tossed out.

It isn't clear how many people's immigration cases could be affected. Some immigration judges have denied attorneys' requests, but others in states including Tennessee, New Jersey and California have granted them.

"The potential consequences of the decision are massive," said Jeremy McKinney, an immigration attorney in Greensboro, North Carolina.

The Supreme Court's 8-1 decision focused on the case of a Brazilian handyman seeking to apply for a special green card given to immigrants who have been in the country at least 10 years, have good moral character and whose American relatives would suffer if they were deported.
Related listings
Lawyer Interviews

07/20/2018

Lawyers for an Ecuadorean immigrant who was detained while delivering pizza to a Brooklyn Army installation will ask a federal judge to stop his deportation.A hearing is scheduled Tuesday afternoon in the case of Pablo Villavicencio (vee-uh-vih-SEHN'...

Lawyer Interviews

07/11/2018

In a case that has attracted national attention, Massachusetts' highest court ruled Monday that judges in the state have the authority to order people to remain drug free as a condition of probation and under some circumstances order a defendant jail...

Lawyer Interviews

02/01/2018

Pennsylvania's top Republican lawmakers asked the U.S. Supreme Court on Thursday to stop an order by the state's highest court in a gerrymandering case brought by Democrats that threw out the boundaries of its 18 congressional districts and ordered t...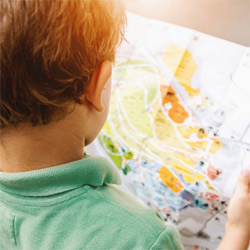 New York Commercial Litigation Law Firm - Woods Lonergan PLLC
Founded in 1993 by Managing Partner James F. Woods, Woods Lonergan PLLC has built a strong reputation as a resourceful and industrious firm that provides clients with clear, concise, and straightforward answers to their most challenging legal issues. Partner Lawrence R. Lonergan, who joined the firm in 2008, has been a friend and colleague to Mr. Woods for over 40 years and shares the same business philosophy. Woods Lonergan PLLC's collective experience and expertise enables the firm to expeditiously and effectively analyze the increasing challenges clients face in an evolving business and legal world, in many instances, avoiding unnecessary time and expense to our clients. Our mission is simple: provide cutting-edge expertise and sound advice in select areas of the law for corporate and business clients. We thrive on providing each client with personalized attention, forceful representation, and a collaborative team effort that embraces collective knowledge.