Landowners to court: Exxon Mobil pipeline breaches contract
Notable Attorneys
Attorneys for landowners along a crude oil pipeline that ruptured in Arkansas in 2013 say Exxon Mobil Pipeline Co. breached its contract because the pipeline interferes with their ability to enjoy their property.

Attorneys for the landowners and Exxon Mobil appeared Wednesday before judges from the 8th U.S. Circuit Court of Appeals in Minnesota.

The landowners asked the appeals court to reinstate their case, which was dismissed last year, and have it re-certified as a class-action suit. Attorney Phillip Duncan says it's an issue of honoring easements.

Exxon Mobil attorney Gary Marts said the case was properly dismissed. He says landowners are essentially trying to regulate pipeline safety through a lawsuit - but that's the job of a federal agency.

The Pegasus Pipeline runs through Arkansas, Missouri, Illinois and Texas.
Related listings
Notable Attorneys

10/01/2016

The Nevada Supreme Court has ruled that the state's voucher-style Education Savings Accounts program — seen as the broadest school choice initiative in the country — has an unconstitutional funding mechanism that should remain blocked. Justices issue...

Notable Attorneys

09/09/2016

Supreme Court Chief Justice John Roberts on Tuesday temporarily blocked a congressional subpoena that seeks information on how the classified advertising website Backpage.com screens ads for possible sex trafficking. The order came hours after Backpa...

Notable Attorneys

08/09/2016

Egyptian authorities have released two prominent human rights activists who had been jailed for over a year for demonstrating against police brutality. Lawyer Mahienour el-Masry and journalist Youssef Shabaan were freed Saturday after serving 15 mont...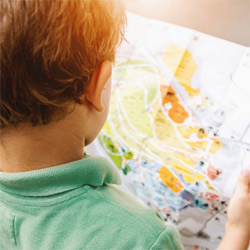 New York Commercial Litigation Law Firm - Woods Lonergan PLLC
Founded in 1993 by Managing Partner James F. Woods, Woods Lonergan PLLC has built a strong reputation as a resourceful and industrious firm that provides clients with clear, concise, and straightforward answers to their most challenging legal issues. Partner Lawrence R. Lonergan, who joined the firm in 2008, has been a friend and colleague to Mr. Woods for over 40 years and shares the same business philosophy. Woods Lonergan PLLC's collective experience and expertise enables the firm to expeditiously and effectively analyze the increasing challenges clients face in an evolving business and legal world, in many instances, avoiding unnecessary time and expense to our clients. Our mission is simple: provide cutting-edge expertise and sound advice in select areas of the law for corporate and business clients. We thrive on providing each client with personalized attention, forceful representation, and a collaborative team effort that embraces collective knowledge.