Brazil's supreme court votes to make homophobia a crime
Recent Cases
Brazil's supreme court officially made homophobia and transphobia crimes similar to racism on Thursday, with the final justices casting their votes in a ruling that comes amid fears the country's far-right administration is seeking to roll back LGBT social gains.

Six of the Supreme Federal Tribunal's 11 judges had already voted in favor of the measure in late May, giving the ruling a majority. The final justices voted Thursday for a tally of eight votes for and three against.

Racism was made a crime in Brazil in 1989 with prison sentences of up to five years. The court's judges ruled that homophobia should be framed within the racism law until the country's congress approves legislation specifically dealing with LGBT discrimination.

The court's judges have said the ruling was to address an omission that had left the LGBT community legally unprotected.

"In a discriminatory society like the one we live in, the homosexual is different and the transsexual is different. Every preconception is violence, but some impose more suffering than others," said justice Carmen Lucia.

Justice Ricardo Lewandowski, one of the judges who voted against the measure, recognized the lack of congressional legislation on the issue but said he voted against putting homophobia inside the framework of the racism legislation because only the legislature has the power to create "types of crimes" and set punishments.
Related listings
The Supreme Court said Tuesday it will take up its first gun rights case in nine years, a challenge to New York City's prohibition on carrying a licensed, locked and unloaded handgun outside the city limits.The court's decision to hear th...

Former "House of Cards" star Kevin Spacey must appear in a Massachusetts court on accusations that he groped a young man in 2016, a judge ruled on Monday.The 59-year-old Oscar-winning actor had argued he should be excused from attending his Jan. 7 ar...

Former Nissan chairman Carlos Ghosn will be detained at least through Jan. 11, the Tokyo District Court said Monday, as the once revered auto industry figure faces allegations that have marked a stunning downfall.Ghosn, who led Nissan Motor Co. for t...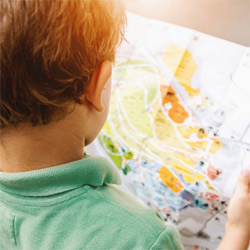 New York Commercial Litigation Law Firm - Woods Lonergan PLLC
Founded in 1993 by Managing Partner James F. Woods, Woods Lonergan PLLC has built a strong reputation as a resourceful and industrious firm that provides clients with clear, concise, and straightforward answers to their most challenging legal issues. Partner Lawrence R. Lonergan, who joined the firm in 2008, has been a friend and colleague to Mr. Woods for over 40 years and shares the same business philosophy. Woods Lonergan PLLC's collective experience and expertise enables the firm to expeditiously and effectively analyze the increasing challenges clients face in an evolving business and legal world, in many instances, avoiding unnecessary time and expense to our clients. Our mission is simple: provide cutting-edge expertise and sound advice in select areas of the law for corporate and business clients. We thrive on providing each client with personalized attention, forceful representation, and a collaborative team effort that embraces collective knowledge.
Business News