DC-area sniper shootings case to have Supreme Court hearing
Courts and the Judiciary
The Supreme Court on Monday agreed to consider Virginia's plea to reinstate the life-without-parole sentence of a man who as a teenager participated in sniper shootings that terrorized the Washington, D.C., region in 2002.

The justices said they will take up the state's appeal in the case of Lee Boyd Malvo, who was 17 when he and John Allen Muhammad fatally shot 10 people in Maryland, Virginia and Washington. Malvo was sentenced to life-without-parole terms in Virginia and in Maryland. Muhammad, who was 41 at the time of the shootings, was sentenced to death and was executed in 2009.

Malvo was sentenced to four life terms for crimes he committed in Virginia. But the U.S. Court of Appeals for the 4th Circuit ruled last year that while Malvo's life-without-parole sentences were legal when they were imposed, Supreme Court decisions that followed altered sentencing requirements for juvenile offenders.

The appeals court judges said a resentencing would determine whether Malvo qualifies as "one of the rare juvenile offenders" who can be sentenced to life without the possibility of parole because his "crimes reflect permanent incorrigibility." They said if his crimes instead "reflect the transient immaturity of youth," he is entitled to a sentence short of life without parole.

The Supreme Court will review that decision. As is typical, the justices did not make any comment in agreeing to hear the case, which will be argued in the fall.

Regardless of what the Supreme Court decides, it is unlikely that Malvo would get out of prison anytime soon. He isn't currently getting a new sentencing hearing in Maryland, where he struck a plea deal and was sentenced to six life-without-parole prison terms for shootings that took place in that state.

A judge previously ruled that Malvo would not get new sentencing hearings in Maryland. Malvo, who has been serving his sentences at Red Onion State Prison in Pound, Virginia, has appealed.
Related listings
Courts and the Judiciary

03/20/2019

The Supreme Court on Wednesday directed a lower court to take another look at a lawsuit that involved Google and privacy concerns and ended in a class-action settlement.The high court said in an unsigned opinion that a lower court should address whet...

Courts and the Judiciary

03/11/2019

Attorneys for Ohio Republican officials will call witnesses this week to defend the state's congressional map.A federal trial enters its second week Monday in a lawsuit by voter rights groups that say the current seats resulted from "an unconstitutio...

Courts and the Judiciary

03/01/2019

The Supreme Court seemed inclined Wednesday to rule that a 40-foot-tall cross that stands on public land in Maryland is constitutional, but shy away from a sweeping ruling.The case the justices heard arguments in is being closely watched because it i...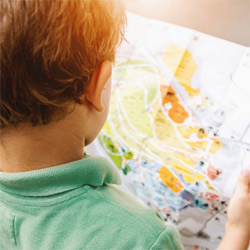 New York Commercial Litigation Law Firm - Woods Lonergan PLLC
Founded in 1993 by Managing Partner James F. Woods, Woods Lonergan PLLC has built a strong reputation as a resourceful and industrious firm that provides clients with clear, concise, and straightforward answers to their most challenging legal issues. Partner Lawrence R. Lonergan, who joined the firm in 2008, has been a friend and colleague to Mr. Woods for over 40 years and shares the same business philosophy. Woods Lonergan PLLC's collective experience and expertise enables the firm to expeditiously and effectively analyze the increasing challenges clients face in an evolving business and legal world, in many instances, avoiding unnecessary time and expense to our clients. Our mission is simple: provide cutting-edge expertise and sound advice in select areas of the law for corporate and business clients. We thrive on providing each client with personalized attention, forceful representation, and a collaborative team effort that embraces collective knowledge.