Ohio Republicans defending state congressional map in court
Courts and the Judiciary
Attorneys for Ohio Republican officials will call witnesses this week to defend the state's congressional map.

A federal trial enters its second week Monday in a lawsuit by voter rights groups that say the current seats resulted from "an unconstitutional partisan gerrymander." Their witnesses have included Democratic activists and voters who have expressed frustration and confusion with districts that have stayed at 12 Republicans, four Democrats, since they were drawn ahead of the 2012 elections.

Attorneys for the Republican officials being sued say the map resulted from bipartisan compromise, with each party losing one seat after population shifts in the 2010 U.S. Census caused Ohio to lose two congressional seats.

Among potential GOP witnesses is former U.S. House Speaker John Boehner (BAY'-nur) of West Chester, Ohio.
Related listings
Courts and the Judiciary

03/01/2019

The Supreme Court seemed inclined Wednesday to rule that a 40-foot-tall cross that stands on public land in Maryland is constitutional, but shy away from a sweeping ruling.The case the justices heard arguments in is being closely watched because it i...

Courts and the Judiciary

02/26/2019

The Arizona Supreme Court on Monday upheld a car rental tax surcharge that's imposed in Maricopa County to pay for building a professional football stadium and other sports and recreational facilities, marking the second time an appeals court h...

Courts and the Judiciary

02/13/2019

A former West Virginia Supreme Court justice who had a $32,000 blue suede couch in his office and was at the center of an impeachment scandal is due in federal court for sentencing for using his job for his own benefit.Allen Loughry is scheduled to b...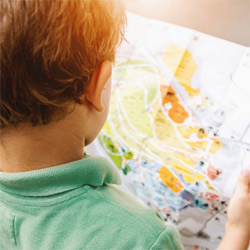 New York Commercial Litigation Law Firm - Woods Lonergan PLLC
Founded in 1993 by Managing Partner James F. Woods, Woods Lonergan PLLC has built a strong reputation as a resourceful and industrious firm that provides clients with clear, concise, and straightforward answers to their most challenging legal issues. Partner Lawrence R. Lonergan, who joined the firm in 2008, has been a friend and colleague to Mr. Woods for over 40 years and shares the same business philosophy. Woods Lonergan PLLC's collective experience and expertise enables the firm to expeditiously and effectively analyze the increasing challenges clients face in an evolving business and legal world, in many instances, avoiding unnecessary time and expense to our clients. Our mission is simple: provide cutting-edge expertise and sound advice in select areas of the law for corporate and business clients. We thrive on providing each client with personalized attention, forceful representation, and a collaborative team effort that embraces collective knowledge.