Supreme Court: Google class-action case should be revisited
Courts and the Judiciary
The Supreme Court on Wednesday directed a lower court to take another look at a lawsuit that involved Google and privacy concerns and ended in a class-action settlement.

The high court said in an unsigned opinion that a lower court should address whether those who sued had the right to do so. The Google users who sued argued that the search engine sends website operators potentially identifying information when someone clicks on a link produced by a search. They said the practice violates users' privacy under federal law.

Google eventually agreed to include certain disclosures about its practices on three webpages and settle the class action for $8.5 million. Of that amount, $2.1 million went to lawyers, $1 million paid administrative costs and $5.3 million was set aside for six organizations that deal with internet privacy issues. The individuals who initially sued received $5,000 each, but the millions of Google users they represented received nothing. If all 129 million people had been paid, they would have gotten 4 cents each.

The justices had taken the case because it raised issues of fairness in the rare instances in which courts approve a "cy-pres" settlement, roughly translated as near as possible, and find it's impractical to send money to the very large class of affected people.

But the court's opinion Wednesday didn't deal with that issue. The justices said a lower court needed to address whether the individuals who sued were entitled to do so. The justices said a federal trial court or the 9th U.S. Circuit Court of Appeals should resolve that issue.
Related listings
Courts and the Judiciary

03/11/2019

Attorneys for Ohio Republican officials will call witnesses this week to defend the state's congressional map.A federal trial enters its second week Monday in a lawsuit by voter rights groups that say the current seats resulted from "an unconstitutio...

Courts and the Judiciary

03/01/2019

The Supreme Court seemed inclined Wednesday to rule that a 40-foot-tall cross that stands on public land in Maryland is constitutional, but shy away from a sweeping ruling.The case the justices heard arguments in is being closely watched because it i...

Courts and the Judiciary

02/26/2019

The Arizona Supreme Court on Monday upheld a car rental tax surcharge that's imposed in Maricopa County to pay for building a professional football stadium and other sports and recreational facilities, marking the second time an appeals court h...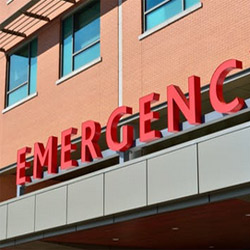 New Rochelle, New York Personal Injury Lawyers
If you or a loved one has been injured in an accident, contact Kommer, Bave & Ollman, LLP, in New Rochelle, New York, immediately. We can answer all your questions and work with you to determine if you have the grounds for a personal injury lawsuit. The attorneys at our firm are determined to resolve even the most difficult of cases. We will work closely with you to determine the best course of action to get your claim or case resolved in the most efficient way possible. We will fight for your right to compensation! No one should have to suffer a financial burden from the result of another person's carelessness. The attorneys at Kommer, Bave & Ollman, LLP will aggressively fight to ensure that justice is served on your behalf.