Transgender woman in Supreme Court case 'happy being me'
Legal Exams
Aimee Stephens lost her job at a suburban Detroit funeral home and she could lose her Supreme Court case over discrimination against transgender people. Amid her legal fight, her health is failing.

But seven years after Stephens thought seriously of suicide and six years after she announced that she would henceforth be known as Aimee instead of Anthony, she has something no one can take away.

The Supreme Court will hear Stephens' case Oct. 8 over whether federal civil rights law that bars job discrimination on the basis of sex protects transgender people. Other arguments that day deal with whether the same law covers sexual orientation.

The cases are the first involving LGBT rights since the retirement of Justice Anthony Kennedy, the court's gay-rights champion and decisive vote on those issues. They probably won't be decided before spring, during the 2020 presidential campaign.

The 58-year-old Stephens plans to attend the arguments despite dialysis treatments three times a week to deal with kidney failure and breathing problems that require further treatment. She used a walker the day she spoke to AP at an LGBT support center in the Ferndale suburb north of Detroit.

"I felt what they did to me wasn't right. In fact, it was downright wrong," Stephens said, her North Carolina roots evident in her speech. "But I also realized it wasn't just me, that there were others in the world facing the same tune."

On the other side of the case is the R.G. and G.R. Harris Funeral Homes, whose owner worries that a ruling for Stephens also would prohibit sex-specific sleeping facilities in shelters, as well as showers, restrooms and locker rooms. Congress can change the law to make explicit protections for LGBT people if it wishes, owner Thomas Rost says in court papers.

More than half the states do not prohibit discrimination in employment because of gender identity or sexual orientation, despite the Supreme Court's 2015 ruling that made same-sex marriage legal across the United States. In Michigan, the state's civil rights commission last year decided to interpret existing state law to protect LGBT people from workplace bias. But that wouldn't affect Stephens, who was fired in 2013.
Related listings
The Supreme Court sided Monday with an Alabama technology company over the U.S. Postal Service in a patent dispute.The dispute before the justices had to do with U.S. Patent No. 6,826,548. That's the patent Birmingham-based Return Mail has for a syst...

The Arizona Court of Appeals has ruled that the Costco warehouse store chain can be sued for privacy violations by a Phoenix-area man because a pharmacist joked with his ex-wife about an erectile dysfunction prescription he had never picked up.The ru...

A permit for the Atlantic Coast Pipeline to cross two national forests, including parts of the Appalachian Trail, was thrown out Thursday by a federal appeals court that harshly criticized regulators for approving the proposal.A three-judge panel of ...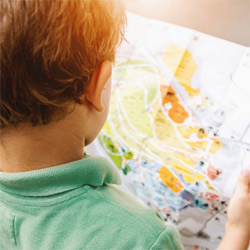 New York Commercial Litigation Law Firm - Woods Lonergan PLLC
Founded in 1993 by Managing Partner James F. Woods, Woods Lonergan PLLC has built a strong reputation as a resourceful and industrious firm that provides clients with clear, concise, and straightforward answers to their most challenging legal issues. Partner Lawrence R. Lonergan, who joined the firm in 2008, has been a friend and colleague to Mr. Woods for over 40 years and shares the same business philosophy. Woods Lonergan PLLC's collective experience and expertise enables the firm to expeditiously and effectively analyze the increasing challenges clients face in an evolving business and legal world, in many instances, avoiding unnecessary time and expense to our clients. Our mission is simple: provide cutting-edge expertise and sound advice in select areas of the law for corporate and business clients. We thrive on providing each client with personalized attention, forceful representation, and a collaborative team effort that embraces collective knowledge.
Business News