Cook County, Illinois, lawyer who posed as judge charged
Notable Attorneys
A Chicago-area judicial candidate who was once on the fast track to a high-salary, high-status job as a judge now faces charges of impersonating a judge when she was a court staff attorney early this year, prosecutors announced Friday.

Rhonda Crawford, 45, is accused of donning a robe in Cook County traffic court on Aug. 11, months after she won the Democratic primary for a judgeship. She is charged with misdemeanor false impersonation and felony official misconduct, which carries a maximum five-year prison term.

Crawford was a shoo-in to win the Nov. 8 until news that she briefly played a judge drew ridicule and condemnation among those who practice law in Cook County, one of the nation's largest judicial districts with its some 400 judges.

In announcing the charges, County State's Attorney Anita Alvarez said judges are "at the heart of our criminal justice system."

"Crawford's conduct in this case was offensive to the integrity of our system and cannot be excused or ignored as a mere lapse in judgment," Alvarez said in statement from her office.

Crawford, who became an attorney in 2003, appeared at an initial hearing Friday, when a judge set a personal recognizance bond at $10,000. A message left for her lawyer, Victor Henderson, wasn't returned. He has previously described the incident as, at worst, "a minor infraction."

Crawford told reporters last month she had been shadowing judges to observe how they work when Judge Valarie E. Turner asked in a spur-of-the-moment offer if she wanted to sit on the bench. Crawford did for about five minutes and didn't think anyone believed she was a real judge.
Related listings
Notable Attorneys

10/23/2016

Rhode Island's highest court heard arguments Tuesday in a fight that has pitted dozens of members of the Vanderbilt family against a nonprofit that owns several Gilded Age mansions in Newport. The nonprofit Preservation Society of Newport County want...

Notable Attorneys

10/20/2016

Republicans "can't just simply stonewall" nominees to the Supreme Court even if the president making the choice is Democrat Hillary Clinton, says the GOP chairman of the Judiciary Committee in a reaffirmation of the Senate's advise-and-consent role o...

Notable Attorneys

10/19/2016

Attorneys for landowners along a crude oil pipeline that ruptured in Arkansas in 2013 say Exxon Mobil Pipeline Co. breached its contract because the pipeline interferes with their ability to enjoy their property. Attorneys for the landowners and Exxo...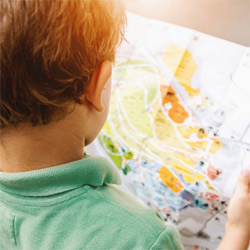 New York Commercial Litigation Law Firm - Woods Lonergan PLLC
Founded in 1993 by Managing Partner James F. Woods, Woods Lonergan PLLC has built a strong reputation as a resourceful and industrious firm that provides clients with clear, concise, and straightforward answers to their most challenging legal issues. Partner Lawrence R. Lonergan, who joined the firm in 2008, has been a friend and colleague to Mr. Woods for over 40 years and shares the same business philosophy. Woods Lonergan PLLC's collective experience and expertise enables the firm to expeditiously and effectively analyze the increasing challenges clients face in an evolving business and legal world, in many instances, avoiding unnecessary time and expense to our clients. Our mission is simple: provide cutting-edge expertise and sound advice in select areas of the law for corporate and business clients. We thrive on providing each client with personalized attention, forceful representation, and a collaborative team effort that embraces collective knowledge.