Joseph Wapner, star of 'The People's Court,' dead at 97
Notable Attorneys
Joseph Wapner, the retired Los Angeles judge who presided over "The People's Court" with steady force during the heyday of the reality courtroom show, died Sunday at age 97.

Son David Wapner told The Associated Press that his father died at home in his sleep. Joseph Wapner was hospitalized a week ago with breathing problems and had been under home hospice care.

"The People's Court," on which Wapner decided real small-claims from 1981 to 1993, was one of the granddaddies of the syndicated reality shows of today. His affable, no-nonsense approach attracted many fans, putting "The People's Court" in the top five in syndication at its peak.

Before auditioning for the show, Wapner had spent more than 20 years on the bench in Los Angeles, first in Municipal Court and then in Superior Court. At one time he was presiding judge of the Los Angeles Superior Court, the largest court in the United States. He retired as judge in November 1979, the day after his 60th birthday.

"Everything on the show is real," Wapner told the AP in a 1986 interview. "There's no script, no rehearsal, no retakes. Everything from beginning to end is like a real courtroom, and I personally consider each case as a trial."

"Sometimes I don't even deliberate," he added. "I just decide from the bench, it's so obvious. The beautiful part is that I have carte blanche."

"The People's Court" cases were tried without lawyers by the rules of Small Claims Court, which has a damage limit of $1,500. Researchers for the producer, Ralph Edwards Productions, checked claims filed in Southern California for interesting cases.

The plaintiff and defendant had to agree to have the case settled on the show and sign a binding arbitration agreement; the show paid for the settlements.
Related listings
Notable Attorneys

01/19/2017

An appeals court in Norway is considering whether the prison conditions under which mass murderer Anders Behring Breivik is being held amount to a violation of his human rights. The six-day trial ended Wednesday in a makeshift courtroom inside Skien ...

Notable Attorneys

01/14/2017

The Indiana Supreme Court has publicly reprimanded Floyd County Prosecutor Keith Henderson for a conflict of interest in a triple-murder case but declined to suspend him as its disciplinary commission suggested. The court ruled Friday that Henderson ...

Notable Attorneys

11/01/2016

A Chicago-area judicial candidate who was once on the fast track to a high-salary, high-status job as a judge now faces charges of impersonating a judge when she was a court staff attorney early this year, prosecutors announced Friday. Rhonda Crawfor...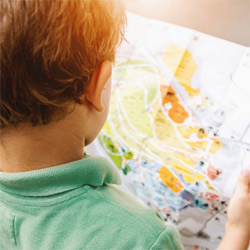 New York Commercial Litigation Law Firm - Woods Lonergan PLLC
Founded in 1993 by Managing Partner James F. Woods, Woods Lonergan PLLC has built a strong reputation as a resourceful and industrious firm that provides clients with clear, concise, and straightforward answers to their most challenging legal issues. Partner Lawrence R. Lonergan, who joined the firm in 2008, has been a friend and colleague to Mr. Woods for over 40 years and shares the same business philosophy. Woods Lonergan PLLC's collective experience and expertise enables the firm to expeditiously and effectively analyze the increasing challenges clients face in an evolving business and legal world, in many instances, avoiding unnecessary time and expense to our clients. Our mission is simple: provide cutting-edge expertise and sound advice in select areas of the law for corporate and business clients. We thrive on providing each client with personalized attention, forceful representation, and a collaborative team effort that embraces collective knowledge.