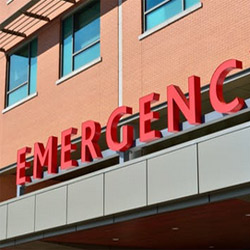 New Rochelle, New York Personal Injury Lawyers
If you or a loved one has been injured in an accident, contact Kommer, Bave & Ollman, LLP, in New Rochelle, New York, immediately. We can answer all your questions and work with you to determine if you have the grounds for a personal injury lawsuit. The attorneys at our firm are determined to resolve even the most difficult of cases. We will work closely with you to determine the best course of action to get your claim or case resolved in the most efficient way possible. We will fight for your right to compensation! No one should have to suffer a financial burden from the result of another person's carelessness. The attorneys at Kommer, Bave & Ollman, LLP will aggressively fight to ensure that justice is served on your behalf.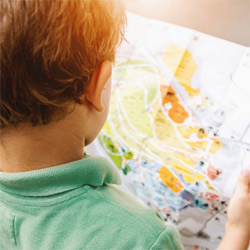 New York Commercial Litigation Law Firm - Woods Lonergan PLLC
Founded in 1993 by Managing Partner James F. Woods, Woods Lonergan PLLC has built a strong reputation as a resourceful and industrious firm that provides clients with clear, concise, and straightforward answers to their most challenging legal issues. Partner Lawrence R. Lonergan, who joined the firm in 2008, has been a friend and colleague to Mr. Woods for over 40 years and shares the same business philosophy. Woods Lonergan PLLC's collective experience and expertise enables the firm to expeditiously and effectively analyze the increasing challenges clients face in an evolving business and legal world, in many instances, avoiding unnecessary time and expense to our clients. Our mission is simple: provide cutting-edge expertise and sound advice in select areas of the law for corporate and business clients. We thrive on providing each client with personalized attention, forceful representation, and a collaborative team effort that embraces collective knowledge.

Illinois Work Injury Lawyers – Krol, Bongiorno & Given, LTD.
Accidents in the workplace are often caused by unsafe work conditions arising from ignoring safety rules, overlooking maintenance or other negligence of those in management. While we are one of the largest firms in Illinois dedicated solely to the representation of injured workers, we pride ourselves on the personal, one-on-one approach we deliver to each client.
Work accidents can cause serious injuries and sometimes permanent damage. Some extremely serious work injuries can permanently hinder a person's ability to get around and continue their daily duties. Factors that affect one's quality of life such as place of work, relationships with friends and family, and social standing can all be taken away quickly by a work injury. Although, you may not be able to recover all of your losses, you may be entitled to compensation as a result of your work injury. Krol, Bongiorno & Given, LTD. provides informed advocacy in all kinds of workers' compensation claims, including:
• Injuries to the back and neck, including severe spinal cord injuries
• Serious head injuries
• Heart problems resulting from workplace activities
• Injuries to the knees, elbows, shoulders and other joints
• Injuries caused by repetitive movements

For Illinois Workers' Compensation claims, you will ALWAYS cheat yourself if you do not hire an experienced attorney. When you hire Krol, Bongiorno & Given, Ltd, you will have someone to guide you through the process, and when it is time to settle, we will add value to your case IN EXCESS of our fee. In the last few years, employers and insurance carriers have sought to advance the argument that when you settle a case without an attorney, your already low settlement should be further reduced by 20% so that you do not get a "windfall." Representing yourself in Illinois is a lose-lose proposition.

Grounds for Divorce in Ohio - Sylkatis Law, LLC
A divorce in Ohio is filed when there is typically "fault" by one of the parties and party not at "fault" seeks to end the marriage. A court in Ohio may grant a divorce for the following reasons:
• Willful absence of the adverse party for one year
• Adultery
• Extreme cruelty
• Fraudulent contract
• Any gross neglect of duty
• Habitual drunkenness
• Imprisonment in a correctional institution at the time of filing the complaint
• Procurement of a divorce outside this state by the other party

Additionally, there are two "no-fault" basis for which a court may grant a divorce:
• When the parties have, without interruption for one year, lived separate and apart without cohabitation
• Incompatibility, unless denied by either party

However, whether or not the the court grants the divorce for "fault" or not, in Ohio the party not at "fault" will not get a bigger slice of the marital property.