Supreme Court set for case on racial bias in jury selection
Courts and the Judiciary
Curtis Flowers has been jailed in Mississippi for 22 years, even as prosecutors couldn't get a murder conviction against him to stick through five trials.

Three convictions were tossed out, and two other juries couldn't reach unanimous verdicts.

This week, the Supreme Court will consider whether his conviction and death sentence in a sixth trial should stand or be overturned for a familiar reason: because prosecutors improperly kept African-Americans off the jury.

The justices on Wednesday will examine whether District Attorney Doug Evans' history of excluding black jurors should figure in determining if Evans again crossed a line when he struck five African-Americans from the jury that most recently convicted Flowers of killing four people.

In overturning Flowers' third conviction, the Mississippi Supreme Court called Evans' exclusion of 15 black prospective jurors "as strong a prima facie case of racial discrimination as we have seen" in challenges to jury composition. This time around, though, the state's high court has twice rejected Flowers' claims, even after being ordered by the U.S. Supreme Court to take another look.
Related listings
Courts and the Judiciary

03/20/2019

The Supreme Court on Wednesday directed a lower court to take another look at a lawsuit that involved Google and privacy concerns and ended in a class-action settlement.The high court said in an unsigned opinion that a lower court should address whet...

Courts and the Judiciary

03/17/2019

The Supreme Court on Monday agreed to consider Virginia's plea to reinstate the life-without-parole sentence of a man who as a teenager participated in sniper shootings that terrorized the Washington, D.C., region in 2002.The justices said they...

Courts and the Judiciary

03/11/2019

Attorneys for Ohio Republican officials will call witnesses this week to defend the state's congressional map.A federal trial enters its second week Monday in a lawsuit by voter rights groups that say the current seats resulted from "an unconstitutio...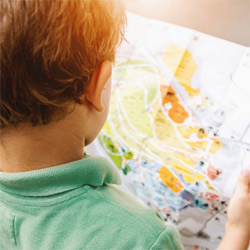 New York Commercial Litigation Law Firm - Woods Lonergan PLLC
Founded in 1993 by Managing Partner James F. Woods, Woods Lonergan PLLC has built a strong reputation as a resourceful and industrious firm that provides clients with clear, concise, and straightforward answers to their most challenging legal issues. Partner Lawrence R. Lonergan, who joined the firm in 2008, has been a friend and colleague to Mr. Woods for over 40 years and shares the same business philosophy. Woods Lonergan PLLC's collective experience and expertise enables the firm to expeditiously and effectively analyze the increasing challenges clients face in an evolving business and legal world, in many instances, avoiding unnecessary time and expense to our clients. Our mission is simple: provide cutting-edge expertise and sound advice in select areas of the law for corporate and business clients. We thrive on providing each client with personalized attention, forceful representation, and a collaborative team effort that embraces collective knowledge.